Flipkart is the second leading online marketplace in India. Flipkart has more than 5Lakh sellers in which most of the sellers are earning a good amount of money. But, the main question is how to become seller on Flipkart?
The answer to this questions is explained briefly below in points:-
The first step to onboard Flipkart is the required documents which you need to submit on the Flipkart seller portal to continue the next process of becoming a seller.
Then prepare with the documents like
(i) GSTIN
(ii) PAN CARD(Personal PAN for the business type "Proprietorship" and Personal + Business PAN for business type as "Company")
(iii)GSTIN/TIN Number (not mandatory for few categories)
(iv) Bank Account and Supporting KYC Documents (Address Proof, and Cancelled Cheque
After Successfully submit these documents, then you need to wait until Flipkart fully verifies them. It normally takes 24- 48 hours to verify all the documents.
Now you are ready to sell on Flipkart, just be prepared with at least 1 unique product and with the brand name.
How to sell on Flipkart?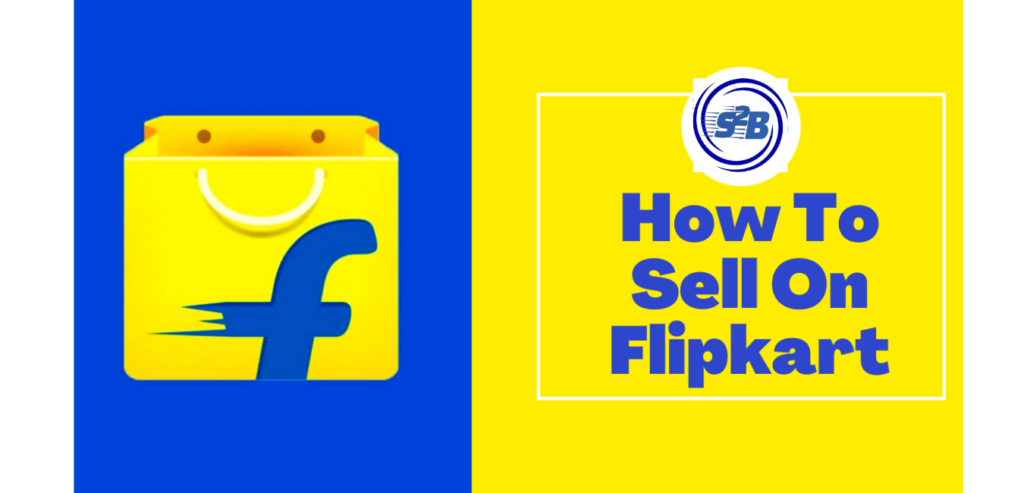 Here is now the main thing by which you will earn huge profits. How to sell on Flipkart?
It is a very big question because due to lack of knowledge many new sellers make many mistakes in starting which is why making huge losses. You have to take appropriate knowledge about how to sell on Flipkart then you will surely be successful on Flipkart.
In this section, we are going to talk about how to sell on Flipkart, what mistakes sellers do in starting and how to reduce returns.
Now Let's start
The correct way to start selling on Flipkart
After become successfully onboarding on Flipkart, the first should be to find the best product to sell on Flipkart. Finding the products has many factors but some of the main factors are:-
Pricing of the product – You need to maintain the balance between high pricing product and low pricing product because high pricing products gives you high profit and low price products will give you high volume which can boost the sales of your other products as well.
Quality of the products – You need to maintain the quality of the products. Quality is the main factor that decides that you will achieve success on Flipkart or not.
Analyze non-profitable products – Time to time analyzing is very important. This will help you to take appropriate action on those products which have high returns due to quality issues or any other issues.
What Mistakes Sellers do in starting?
There are many mistakes that sellers do in their starting phase due to a lack of knowledge and information.
No proper listings – Most of the new sellers made this mistake. They just copy and paste the products images, product description, product key features from the other sellers of Flipkart, and then their products don't get any visibility or less visibility.
Advertisements – New sellers spend lots of money on Flipkart ads. They made ads without optimizing them which is why they don't get any orders even the budget is fully utilized.
Seller rating – Seller rating is the key factor in gaining visibility on Flipkart. Sellers have to process orders on time, Less to 0 cancellations are required, the return must have low, etc. Seller rating should be above 3.5 to getting good visibility.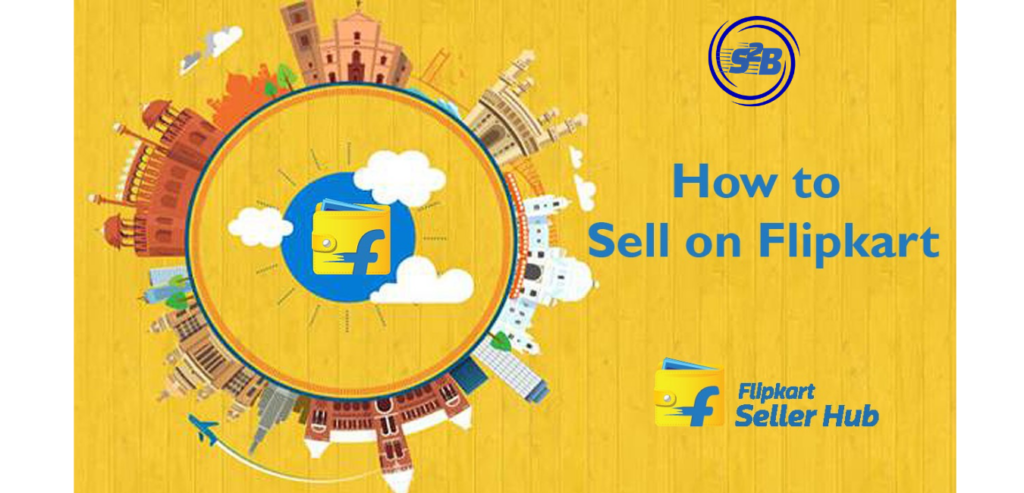 How to Reduce Returns?
Returns are the biggest problem for all the sellers in any marketplace. Due to returns sellers are going through huge losses. Reducing returns are the main problem that every seller should concern about and take appropriate action.
There are some Common specific reasons for 90% returns in online selling
Performance or quality not adequate – This is the most common reason which every seller has a face. Sellers need to maintain their product quality otherwise customers don't like it and there are high chances that customers return your products.
Product broke due to poor packaging – Most of the new sellers have to face this problem. In starting they don't spend high money on the packaging which is why due to poor handling of your products by courier logistic may break your products when it reaches to the customers. That's why new sellers should start spending well on high-quality packaging which protects their products during transportation.
Size Problem – This reason is mostly faced by the sellers who indulge in the clothing category. Due to inappropriate size of clothes customers exchange or return your product which causes high loss as a seller. Sellers need to give full information about their product through description, title, key features, and images. Also, a size chart is mandatory in the clothing category.
Fake Customers – Online marketplace has many customers who ordered your products just to check and then return them. If this happens to you again and again, then immediately contact Flipkart seller support and complaint to them.
We hope this section will surely be helpful to you and now you know how to sell on Flipkart properly.
Now, in the next section, we are going to tell you about how to sell unbranded products on Flipkart.
How to Sell Unbranded Products on Flipkart?
This is the question that many new sellers ask how to sell unbranded products on Flipkart. That's why in this section we are going to tell you about how you can sell unbranded products on Flipkart.
When you list your products on Flipkart then you need to choose the brand name before listings. If you are the new seller then first-time Flipkart will want your brand authorization letter or trademark certificate.
But most of the sellers don't have brand authorization or trademark. But those sellers can also sell on Flipkart in some specific category.
Yes, you can sell unbranded products after taking brand approval. You need one logo and MRP tag label with your SKU on it and submit it on the Flipkart brand approval sections.
Also, you can sell products under some specific categories in which you don't need to take approval. You can check this by selecting the appropriate vertical and then putting the brand name.
If the request is approved you can click on "continue" but if the request is not approved then you have to take brand approval for that product vertical or category.
You can check this manually by selecting categories or verticals and putting brand names.
For more information about if visit here.
We hope you understand how you can unbranded or without brand-name products on Flipkart.
Now the turn is how to list products on Flipkart? This will be the most important section because it covers 90% of the product listing information which can boost your visibility.
How to List Products on Flipkart?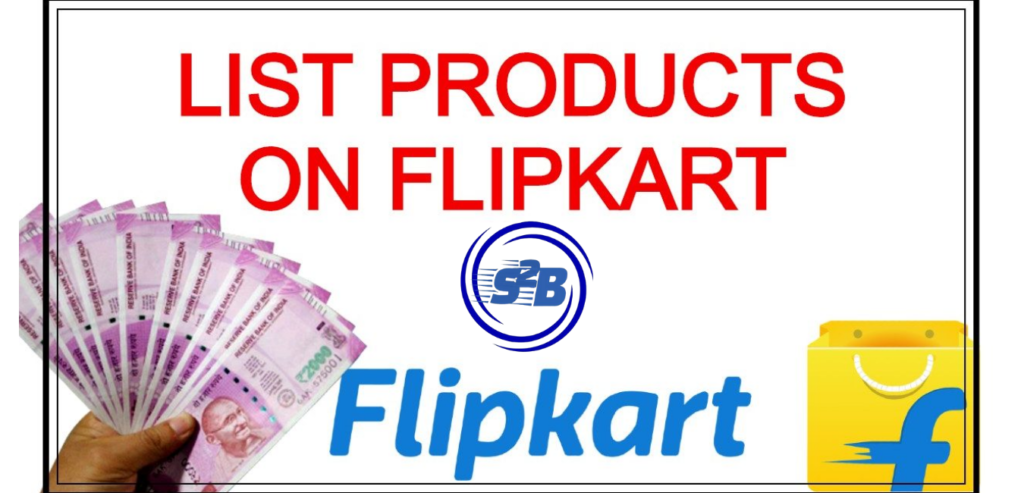 Listing Products is not as easy as it looks. There are many tiny important points that you should focus on it. Below is the step-wise explanation about correct and the best way to list your products.
Proper Images – Customers cannot touch or try any product online. That's why the images play the most important part in the conversion of your product. Images should be in HD quality having 1000 x 1000 pixels.
Every angle should display with the images. This is to be noticed that sellers who have high-quality images have 70% more chances that the customer can buy his product.
Flipkart gives 5 slots of images. You need to cover as much part of the products with its information as you can by following the image guidelines of Flipkart.
Product title – After Product Images, the customer focuses on the product title. The product title should be informative as well as short.
A good title is when you tell the qualities of the product with its color in just 200 characters.
You can stuff 1 or 2 keywords on the title. This will increase the visibility of your product
Product Key Features – Next focus of the customer is key features of the products. You should describe your product's qualities in 3-4 points where you must put 3-4 keywords in it.
Product Description – Now in the description. You have to describe your products in as many words as you can. Description help customers to gain full knowledge about the product.
In the description, you need to give all the information about the product and stuff 6-7 keywords in it.
You can check other seller descriptions as well for reference but don't copy them.
Pricing – You have to be very serious about the pricing of the product. You need to analyze the market and then select prices according to them.
Price should be competitive with the market. If you select way less price than the market then the chances of your products to buy get decreases also your profit will also be hamper because way less price means customer thinks that you are compromising with the quality of the product.
If you select a very high price, then the customer will buy the product from your competitors who are selling at a low price as compared to you.
So, the best technique is you should select a price 3-4rs less than your competitors. This increases the chances of your product getting sold.
Keywords – You need to focus on top keywords on Flipkart. However, Flipkart gives as many options as you want to put keywords.
The top 5 keywords should be high quality. The volume of searches of those keywords should be high so that if your product rank on those keywords then you can get a high number of orders.
You should not be giving space between 1 keyword. For example, if the keyword is "T-shirts for Men" then you should put "T-shirtsformen".
Because if you put keywords without spacing then Flipkart will count "T-shirts for Men" as 3 keywords. Which causes in decreasing your visibility.
We hope, you understand all the information about how to list products on Flipkart and you will surely use these tips in the upcoming time.
Conclusion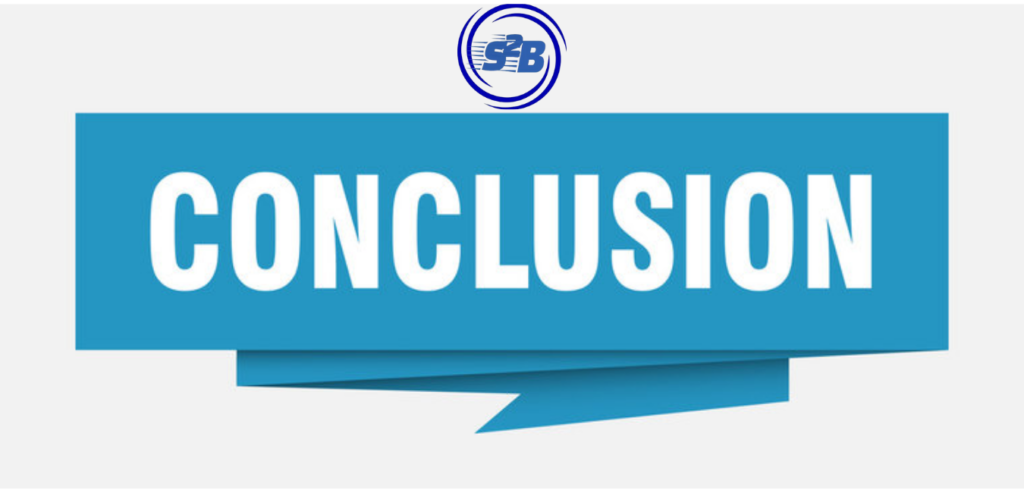 In This Article, you are getting full information related to How to become seller on Flipkart, how to sell in Flipkart, How to sell unbranded products on Flipkart, and at the last how to list products on Flipkart. You gain full knowledge through this article about selling on Flipkart. Now go ahead and explore the Flipkart at its best and make huge profits.
Go On, Tell Us What You Think !!
Did we miss something? Come on! Tell us what you think about our article on How to become seller on Flipkart in the comments section or contact us if you have any query.