This article about how to sell on amazon is divided into 7 Important parts:-
1- Introduction
2- Why sell on Amazon
3- How to become a seller on Amazon
4- How to list products on Amazon
5- How to deliver products
6- What to do after Sale
7- FAQ
This article is full of great information about global leaders i.e Amazon. We hope you will like this article. Let's start with the introduction.
Introduction
We all know that Amazon is the global market leader when it comes to the online marketplace. Amazon was founded by Jeff Bezos in July 1994. In May 1997, Amazon was available for the public starting selling with music and videos. During the years till 2021, amazon launches many new things which help in to grow it like AWS, Prime Video, etc. Now Jeff Bezos stepped down as CEO of amazon and Andy Jassy the CEO of AWS become the CEO of amazon as well.
Why Sell on Amazon
We will give you some points, after that, you will automatically get to know why you should onboard as a seller on amazon.
Amazon has over 300+ Million Customers accounts in 180+ Countries
It has over 150+ million prime Members worldwide
Amazon Delivers to 100% of India's serviceable Pincodes, through Easy ship and FBA
Amazon is very trusted, so no issues with payment
Amazon Seller Support is one of the best support worldwide. They are available 24hours and 365 days for your help.
Amazon has a separate Mobile seller app so that you can control your business on your phone.
Amazon.in is the most visited online shopping marketplace in India. Most of the customers rely on Amazon.in for online shopping.
Amazon has the least returns percentage when compares to other marketplaces.
So we hope now you understand why should you sell on Amazon. Now we know you just want to know how to start selling on amazon. So here it is.
How to become sellers on Amazon or How to Sell on Amazon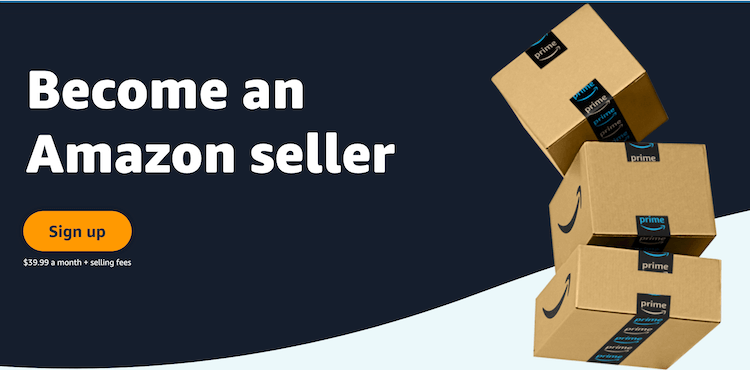 Now before you start selling, you need to have all your details and documents handy.
Active Mobile Number
GST Number
Pan Details
Active Bank Account
Email ID
Now before creating your account or starting selling on amazon you should know about the fees of amazon. There are different types of fees associated with selling on Amazon.in.
Selling on Amazon Fee = Referal Fee + Closing Fee + Shipping Fee + FBA Specific Fee
Referral Fee: Fee charged by Amazon.in as a percentage of the sales made by selling any product. It varies for different categories.
Closing Fee: Fee charged in addition to Referral Fee, based on your product price.
Shipping Fee: Fee incurred for delivering your order through any channel.
FBA Specific Fee: FBA fee to pick, pack & store your orders.
If you want to calculate your selling fees. You can visit Amazon Profitability Calculator. Fill in the details and your shipping mode to know how much it will cost you to sell your product.
How to register on Amazon
Follow these steps and you can launch your business on amazon easily:-
Click on Start Selling
Choose 'create a new account on Amazon.in'
Enter the legal company name provided in your GST
Verify your Mobile Number through OTP
Provide your store Name, product & your Business Address
Enter your tax details, including your GST & PAN No.
Select the 'Products to sell' option from the dashboard & click 'Start listing'
Enter your product name or barcode number to search for it on the existing catalog of Amazon.in
If you can't find your product in the existing catalog choose 'I'm adding a product not sold on amazon' to create a new listing
Enter your product price, MRP, Product Quantity, condition, & your shipping option
Click ' Save and finish' to add the product to your inventory
Go to your selling dashboard, add any remaining details & upload your digital Signature 
Click on 'Launch your business' 
Congratulations, Now you have successfully onboarded on amazon.in. Now the next thing is to optimize your listings so that your products will get good visibility on amazon.in which increases the orders.
How to List products on Amazon
Set up your product page to start selling. You can edit product details from the 'Manage Inventory' section of your Seller Central dashboard.
While creating your product page, think about what customers come looking for. This will help you in putting down the relevant information for customers.
Here are some points to keep in your mind while optimizing listings of your products
Images – Images are the most important part while listings. The first thing customer sees is your images. So you need to click professional images of your products which attracts the customer to check your listing. 
Title – Now the role of Title has come. After images, the customer always checks the title for brief information about the products. The title should be brief and very informative. It must include the top features of your products. 
Price – After title. Price is the 3rd most important thing. Price is the thing which can increase or decrease your order. Price should be very competitive with other sellers. Very low price or very high price decreases your orders.
Bullet Points – Bullet points should contain features of the products but in short length. 1 line or a maximum of 2 lines for 1 bullet point is enough. 
Description – In the description, you can describe your product features and importance. 
How to deliver Products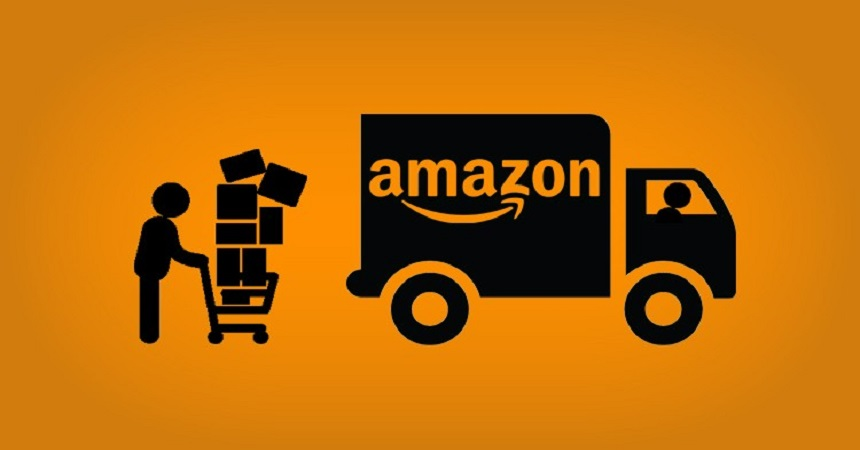 Fulfilling your orders includes storing inventory, packaging products, shipping, and delivering orders. Amazon.in has 3 different order fulfilling options:
Self Ship:-
You will store your products in your warehouse.
You will pack your products.
You will deliver your products using your delivery associates or a third-party carrier.
Easy Ship:-
You will store your products in your warehouse.
You will pack your products.
You will schedule a pickup & an Amazon.in the agent who will deliver your product to the customer.
FBA:-
Amazon.in will store your products at a Fulfillment Center (FC).
Amazon.in will pack your products.
Amazon.in will deliver your product to the customer.
You can choose any shipping method in which you are suitable.
What to do after Sale
After getting 1st order you need to perform the following steps below:-
Go to Manage Orders and click schedule Pickup
Select the dimensions of your product and then select the time slot according to your convenience
Now you need to pack the product according to amazon guidelines
After that, 1 amazon delivery partner will come to your doorstep to collect the packet.
After 15 days you will get the payment on your given bank account.
FAQ
How to register as an Amazon.in seller?
Answer – If you already have an Amazon.in customer account, you can sign in with this Email Id / Phone No. and enter your customer account password to begin selling with the same account. You can also choose to create a separate seller account with a different email address, phone number & begin registration. Visit Amazon.in/sell to register.
How do I manage orders & returns?
Answer – Go to 'Manage Order' on the Seller Central page. Track all your shipments status, shipping service, payment mode here & keep yourself updated to avoid any mismanagement. To manage returns, go to 'Return Reports' under the Reports section. Track your return shipments and refunds. Or you can join FBA for a hassle-free experience
How do I make products more visible?
Answer – You can get more visibility to your products by: 1. Using relevant keywords – Include keywords in your product title that people type in while searching to get on their top search list. 2. Advertising – Activate Sponsored Product ads to make your product appear at multiple places.
How do I make sure my customers don't buy a fake or counterfeit product?
Answer – Amazon.in has initiated a Transparency Program to identify fake products. All you need to do is register in the program and get Transparency codes for your products.
Answer – Buy Box is the box on the right side of an Amazon.in product, from where a customer can buy or add it to their cart. Since there can be multiple sellers selling the same product category, the Buy Box goes to one seller only, for which they need to compete on certain parameters and win.