Hello, friends welcome to Serve2Business. Today we will tell you that What is ebay and how to sell on ebay. If you also want to get information about it and want to earn money through it. So you have come to the right place. Through this post, we will give you complete information about How to Earn Money from ebay.
You will also know this through this post on How to sell on ebay. And we will explain this to you in very simple language. Hope you like all our posts. And in the same way, you continue to like all the upcoming posts on our blog.
Nowadays a lot of work is done online. And good money is also available in all online work. You can earn a good income by working online. And you can do this only with the help of your Smartphone, that too sitting at home. You must have also used online sites and must have known about these sites.
Most Internet users are aware of these sites. Nowadays many people do online shopping. And buy a product online only. Earlier we had to go to a shop to buy any goods. But today we can buy whatever goods we have online and you can do this even sitting at home.
So let's know about this website Ebay, How to create an account on ebay, and how to earn money from it. For complete information about this, read this post from beginning to end. Only then you will be able to get good information about it.
What is Ebay?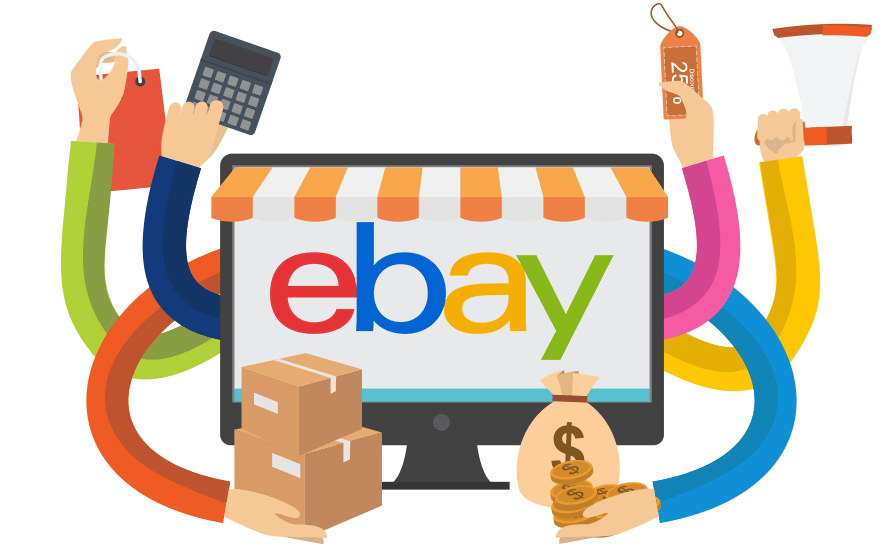 It is a Multinational E-Commerce Corporation. We can also buy anything from here. And you can also sell your stuff. We can do online shopping with its help.
Like mobile, laptop, jewelry or many other items can be bought. On this, we can also sell our old stuff. For this, you have to create an account on it. Only after that, you can use it.
How to Create an account on Ebay?
Creating an account on eBay is very easy. To register on it, follow the steps given below.
Go to website – To create an account on eBay, you have to register on it. For this, you can register with this link Ebay.in.
Register – Now here you will see the option of Register at the top. Click on the Register option.
Enter Details – In this you have to enter your details:
First Name / Last Name – Enter your First Name and Last Name.
Email Address – Now enter your Email ID.
Password – In this, give the password for your Ebay Account.
Click Register – After filling all the options properly, click on Register.
Now your Ebay Account has been created. To know your Ebay Username, log in to the email you used while creating the account, here you will have received a mail from Ebay. In which below will be your username. Using the same username and password, you will be able to log in to your Ebay Account.
How to Earn Money from ebay?
If a person wants to sell his goods, whether it is old or new, then the listing of that goods has to be done on the website. And what is the product's details, payment and its term condition in it and whatever is there in your product, the complete detail of the product has to be given?
After doing all this, when your product will be listed on the Ebay site, then it will start showing on the website. And if someone is searching for that stuff, then on searching, he sees your stuff. If he likes it, he buys it. After that, you have to send those goods to his address through courier.
As soon as he gets the goods, Ebay keeps some commission in it. After that, she sends it to the seller's account. You can sell goods in 2 ways on this. About which you have been told below.
Auction System
In this, you can also sell your goods by auction. The way any land is auctioned, and there is a seller, he keeps his prize. And out of them all, the one who pays the most gets the goods. In this, you can sell the same stuff which is different.
Fix Price
In this, you have to keep a fixed rate of your belongings. It means neither less nor more. You put whatever stuff you have on the site. Because later when you sell goods, it should not happen that you have sold fewer goods. And you should get its Extra Charge.
And Ebay can also charge you more. So put photos of what you have. If you sold the old item and put a new photo, it could also be wrong. So all these things have to be taken care of.
How to Become a Seller on Ebay?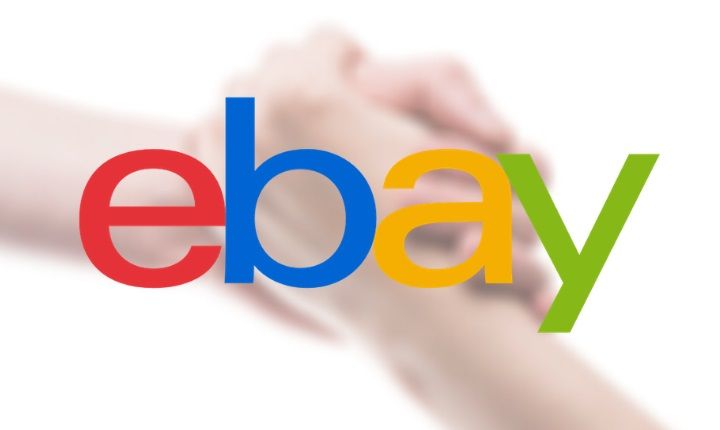 Now we are telling you how to sell any item on Ebay, you have to create an account on Ebay. The information of which we have given you above. You can sell whatever you want in it. Like Coin, Note, whatever you want to sell, now you follow the steps given below:
Login Ebay Account – First of all login to Ebay Account.
Click On Sell Item – Now in this, you will see the option of Click Sell Item, click on it.
Open Search Box – Now a Search Box will open in front of you. In that, you write the title of your product and enter.
Select Category – Now you will be asked to select the category. By clicking here, you select the category. Now a form will appear in front of you. Which you have to fill. You fill the form carefully and you have been given complete detail.
Photo – Upload the image of whatever item you are selling here.
Condition – Now in this you have to tell about your product whether it is new or old then click on New or Old.
Description – In this option you have to write about your product, what is it, how is it, how old is it, what is good in your product, and what is lacking, you will have to write all these in it.
Format Price – Now you click on Format Price.
Quantity – Now you have to write the quantity of your product. Write how much stuff you have as much as you have in it.
Duration – It means how many days you want to show your product on Ebay. The more days you show your product on it, the more you will have to charge.
Shipping – This means what type of delivery you want to give. Delivery Charge will also be charged from you. If you want to deliver simply. So you click on Flat Rate Courier Delivery Anywhere In India.
Offer Free Shipping – Now tick on Offer Free Shipping.
Review – Now after entering all the details, click on Review.
Now you have to wait a bit, as soon as your goods are listed. So after searching on Ebay, it will show. If a customer will buy your goods, then you will get mail and SMS from Ebay Company.
Conclusion
Through today's post, you have learned about What is Ebay? How to Sell on EBay? How to Create an account on ebay? Hope you have got complete information about this post.
Hopefully, you too will now sell your goods on it after getting information about it through our post. And you can earn good money. And how did you like this information, tell us by commenting.
If you have any problem or have any questions in our post How to sell on EBay, you can ask us about this post by commenting in the comment box or by contacting us. Our team will help you.
If you want to get the latest updates on our website, then you have to subscribe to our Serve2Business website. See you again after taking information about such new technology, till then bye friends, thank you for reading our post, have a nice day.