Meesho is growing day by day and we can see that how much meesho spends its budget on advertising. Meesho recently become a billionaire company. Their business model is very different from the existing global online market leaders.
We already talked about the business model, revenue model, etc of the company. If you don't read that article then you can read it by clicking it here.
We all know, Meesho is one of the fastest-growing platforms then why are you not starting to sell on meesho. If you start early to sell on meesho then you will get some awesome benefits as a seller.
Benefits to selling on meesho
There are many benefits for you as a seller which you don't get from other Marketplaces.
Meesho is comparatively lenient from other marketplaces towards the seller.
As a seller, you are getting instant visibility of your products.
You can run advertisements at a very low cost as compares to other Marketplaces.
You can earn a good profit because you meesho do not charge any commission or shipping from its supplier.
This time meesho needs sellers who can sell their products on its platform which is why meesho focus on its supplier more as compares to its customers.
Easy seller dashboard. Anyone can understand the meesho dashboard easily and start selling.
Meesho Provides a 100% refund if you got your products in damaged condition. You just need to mail the meesho support through your supplier panel by giving 1 video and some images of your products.
The seller support of meesho is very active, if you have any problem then you can send 1 email and will get your query solved in 12 hours maximum.
You can get double benefit as meesho is a reseller company so your products can buy by the reseller as well as customers.
Meesho gives you product recommendations and price recommendations by which if you follow it then you can increase your sales as well.
SO now, we hope you understand why selling on meesho is beneficial for you guyz. We all hear this "early to starts, early to rise". This is the best time to start selling online especially on those marketplaces which are growing day by day.
In the next article, we are going to talk about how to register on meesho as a seller
How to Register on Meesho as a seller?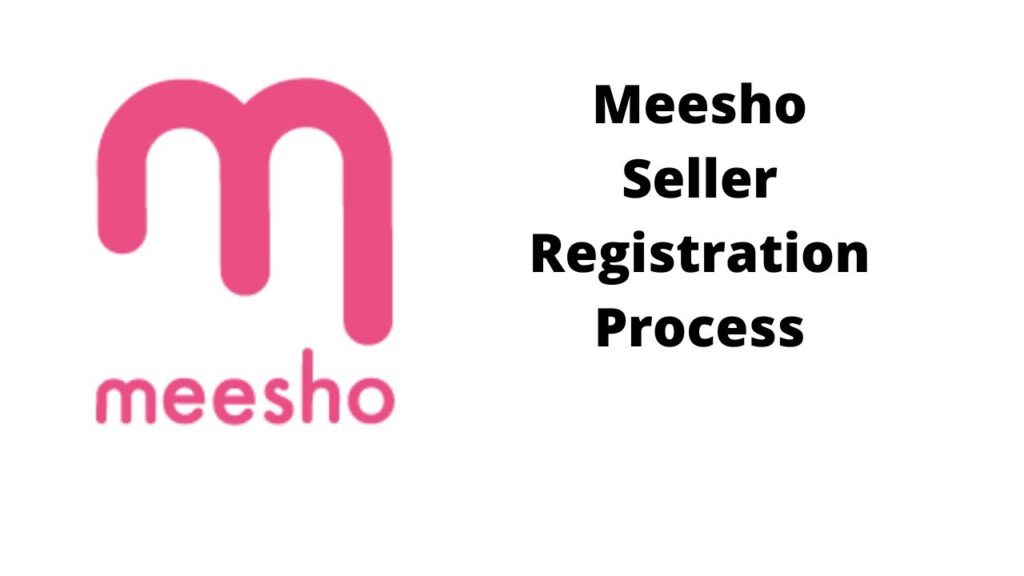 Register on meesho is very easy. You just need some documents to start selling:-
GST
Email ID
Phone Number
Bank Account
Just click here to create your seller account in a minute.
In the next article, we are going to talk about How to list products on meesho.
How to list products on Meesho:
Listing products on meesho is very easy to understand as we already told you that the meesho supplier panel is very easy to understand. Now we are showing step by step how to list products on meesho by taking an example of Tshirts categories.
This is a meesho supplier Panel

You need to click on catalog upload for product listing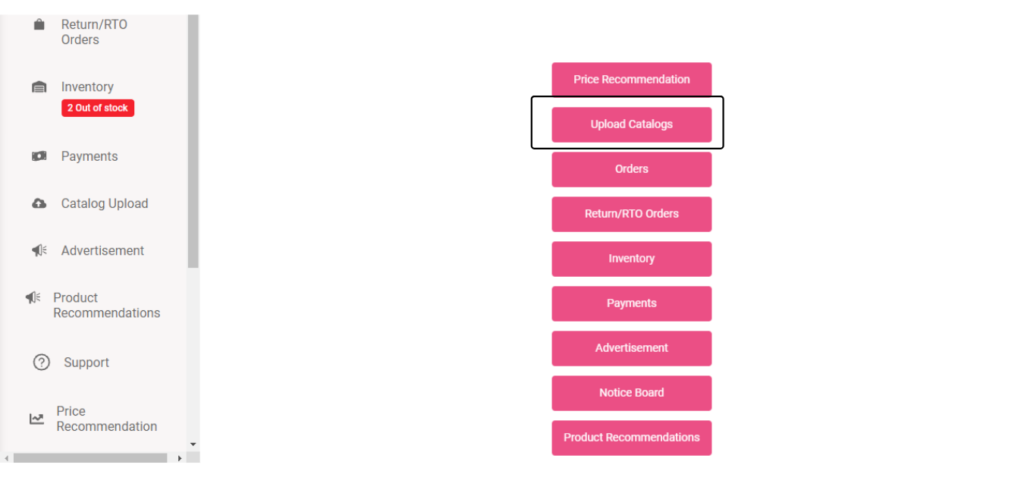 There are 2 options bulk listings and single listings. If you have more products then you can choose bulk listings and if you have fewer products then you can choose single listings. In today's guide, we will list our products through a single listing.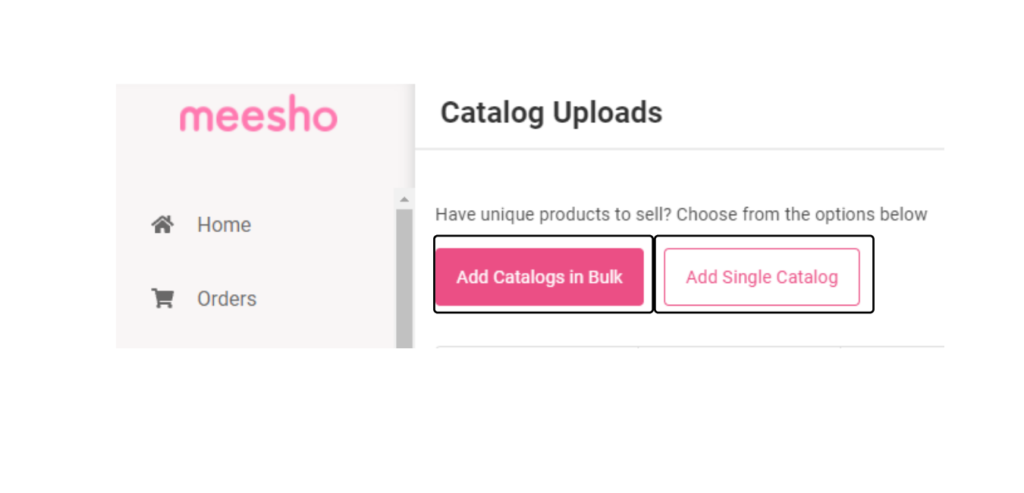 After clicking on a single listing, you need to choose the category as we told you that we are taking the example of T-shirts today that's why we choose tshirts for now.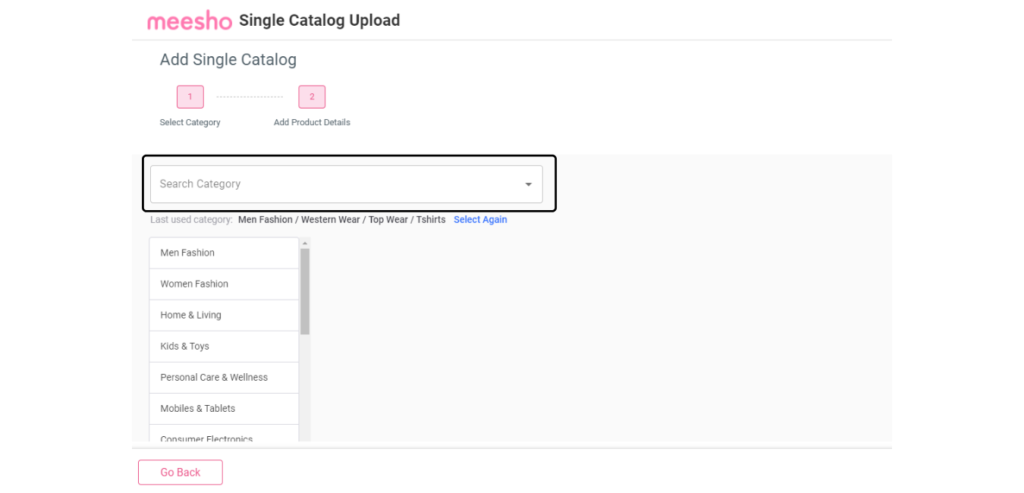 Now you need to add the 1st product front image but if you have more products with the same category then you can add other products front images as well.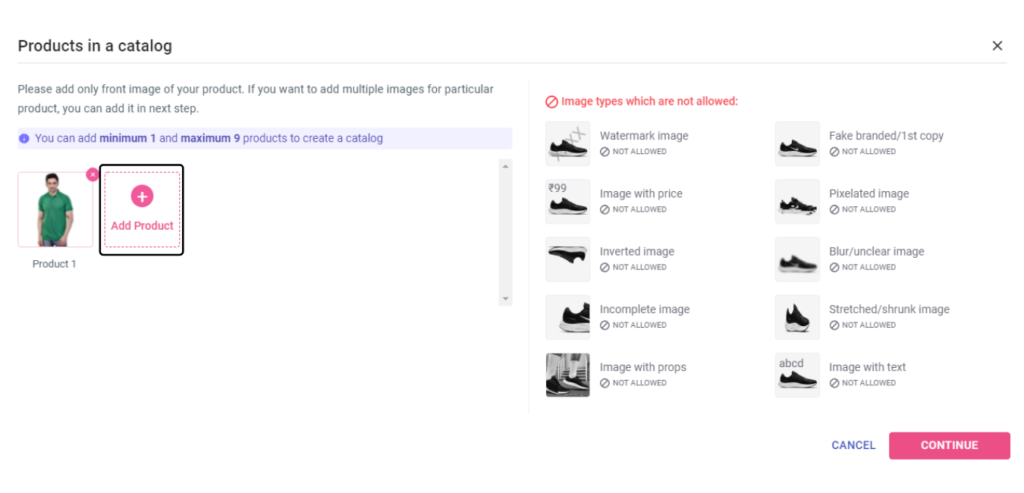 Now you need to fill in all the information just like in the below image in each and every product you added also you can add more images as well of particular products just like in the image.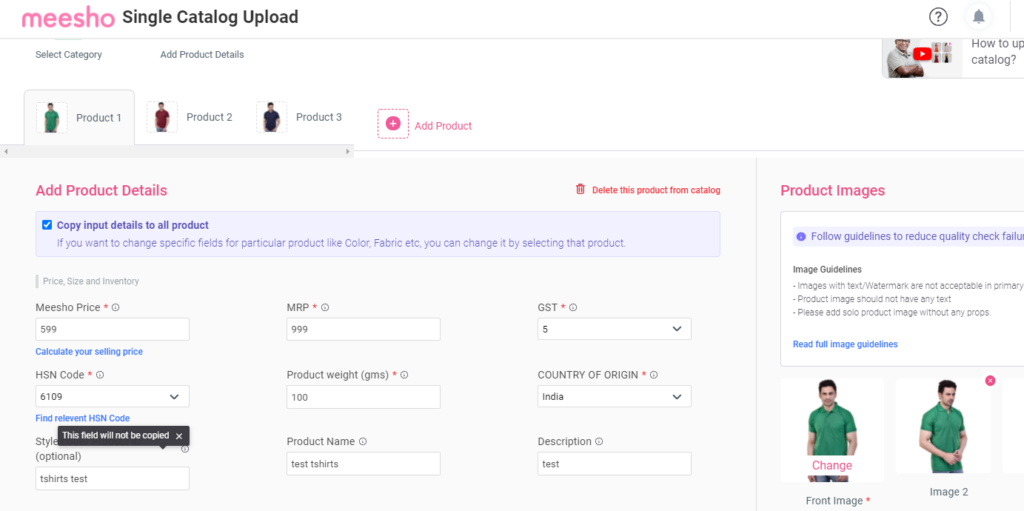 Now in last you just need to click on create a catalog and then you need to wait 8 hours to 12 hours for these listings to be live on the meesho platform. 
We hope now you understand how to list products on meesho in a very simple manner.
How to Run Meesho ads?
After List, your products you need to advertise for an initial boost of the visibility of your products although meesho boosts new products in the initial stages itself advertisement is the butter on the cream.
Click on the advertisement
Put the campaign name
Choose the products from your lists on which you want to run ads
Put the budget you want to spend on the ads. You can choose budget out of daily budget where the minimum limit to run the ads is 300 per product or total budget where the minimum budget is 500 per product.
Click on create the campaign and that's it your campaign will be live in the next 1 hour.
Conclusion
This is a great time to sell on Meesho because this time meesho wants you as a seller. Day by day the sellers increase on meesho. So let's register on meesho, list your products, run ads, and make high profits. 
Go On, Tell Us What You Think !!
Did we miss something? Come on! Tell us what you think about our article on Shopify Flipkart in the comments section and contact us if any query