Snapdeal is an Indian online marketplace where sellers may offer their products. It's an eCommerce site designed just for all of the vendors out there. It is one of India's most reputable web platforms. But the main question is that how to sell on the platform?
Not to worry, selling on Snapdeal is a breeze. You may easily sell on the site after following a few simple procedures.
How to become seller on Snapdeal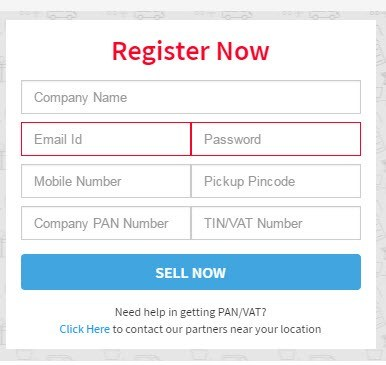 The steps to becoming a seller on Snapdeal is given below:
1- To register as a seller, all you need is:
You need to first give the company GST.
Company name
Email
Password
Mobile Number
Pickup pin code
Company PAN number
TIN/ VAT number
2- mail [email protected] with some of your information. If you're not charging tax, the material must be about your product. Also, any other pertinent information about your items.
3.- Once you've completed the first stage of the registration process, you'll need to complete a few steps of mobile verification using your phone. Then you will be asked to verify your account through email as well. After mobile verification.
4.- After you've verified your phone and email, you'll be taken to another page where you'll be asked to provide bank information.
5- Following that, you must accept the terms and conditions.
6- You must wait till the processing is complete after clicking the submit button. After that, you must post your signature.
7- A document can be used to upload the signature. Another option is to sign with your mouse on a specific spot.
These are the first steps in creating a Snapdeal seller account. After your account has been activated, you must list your products so that you can begin selling them.
Now how to sell on snapdeal is not the big question for you. In the next section, we covered how to list the products on snapdeal.
How to list the products on Snapdeal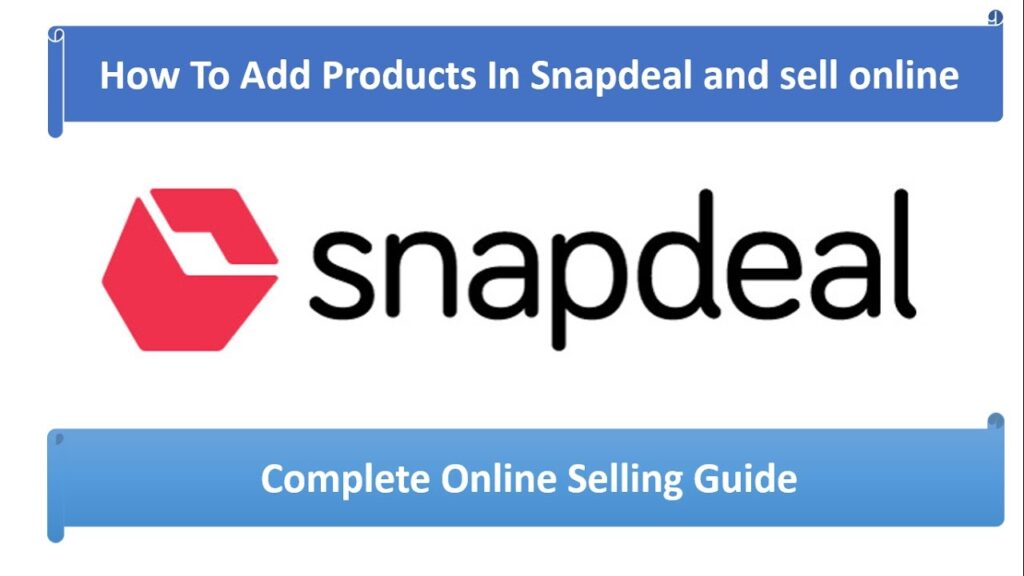 Several tasks must be fulfilled before you can become a Snapdeal seller. You must receive the site's approval for your brand. After your brand has been approved, you can easily proceed to list your products.
Not only do you need clearance for the brand, but you also need it for a variety of product categories. You can easily sell on the platform once you have received approval for the categories of those products.
So, what's the best way to have the brand approved? We've outlined how we'll be able to accomplish this:
1) You can get your brand approved by submitting a logo for your brand. After that, you can sell your products in a certain category.
2) You might need to submit a trademark or brand authorization letter to the site.
3) Seldom you just need to submit a trademark for the approval of the brand.
How to Register a trademark or a brand on snapdeal
We've also included instructions on how to register a trademark or a brand:
1. Select the store name from the dashboard.
2. From there, select Manage Brands.
3. It will take you to a page that will provide you alternatives for tracking your brands.
4. You'll notice a link that says "add a brand." Select it by clicking on it.
5. You'll be sent to a page where you'll be instructed to add a brand name as well as a category. Ensures that your brand name is distinct. After that step, you will need to add a brand logo.
6. You can add a trademark or an authorization letter to protect your brand name.
7. After that you need to submit, you will receive a message that your brand is saved successfully.
8. You may check if the process was successful by going to the manage brands page. It will appear as pending, or successful after few days, there.
9. You will receive a call from the location to verify the document.
If you did not fulfill the requirements needed to get the brand approved, you will not be able to move to the next step. The next step is to start with the product listing.
How to List down your products on snapdeal
1) You need to go to the catalog page.
2) Then you need to click on add the product option.
3) Then you need to press on create a single listing.
4) After that you need to input the data about the type or category of product.
5) Then you need to enter the product details, for example, variants, SKU code, description, UPC, etc.
6) After that you need to add the product image.
7) After that you will need to add some mandatory attributes, basically details about the products.
8) The last step is to add the pricing and shipping details.
9) Details may include inventory, size of the product when shipped, and so on.
10) After that you can preview how will it look and then you can add it to the catalog.
11) To check if your product is launched or not, go back to the catalog page, and at the side of add product, there is a tracklisting.
What to sell on Snapdeal?
Now you know how to sell on snapdeal or how to list products on snapdeal is very easy. Now the main thing is what to sell. So Below are some categories under which you can choose any products and can sell on snapdeal. These categories Products has very high demand on Snapdeal.
Beauty
Movies
Music
Baby Products
Digital Accessories
Electronics
Home
Kitchen
Jewelry
Books
Watches
Bags
Tablets
Luggage
Computer
Toys
Tablets
Automative
The above-listed products can be sold on snapdeal online and worldwide.
Is Snapdeal worth it?
Snapdeal has faced a lot of backlash in recent years till now, this marketplace is said to have proved profitable for those who take a step and build their e-commerce store online on the snap deal. As you know snapdeal is a reliable online platform that credits your profit directly into your account.
Final Verdict:
E-commerce websites around the globe are helping people to grow and earn. Similarly,snapdeal is helping millions of people in India to make a living online and to support them not only in their own country but to the international level. Hopefully, the above guide will help you in becoming a good seller on snapdeal and be a worldwide online seller.
Go On, Tell Us What You Think !!
Did we miss something? Come on! Tell us what you think about our article on How to Sell on snapdeal in the comments section or contact us if you have any query.