Meesho is one of the trending and growing platforms in India. This gives great competition to existing global online marketplace leaders (i.e. Amazon and Flipkart). This company is based out of Banglore.
It received funding from Facebook, making it the first Indian start-up to receive funding from the social media giant. It's the first social channel selling platform in India. It differs from other marketplaces because it allows you to start a business with social apps rather than vendor portals.
What is Meesho business model?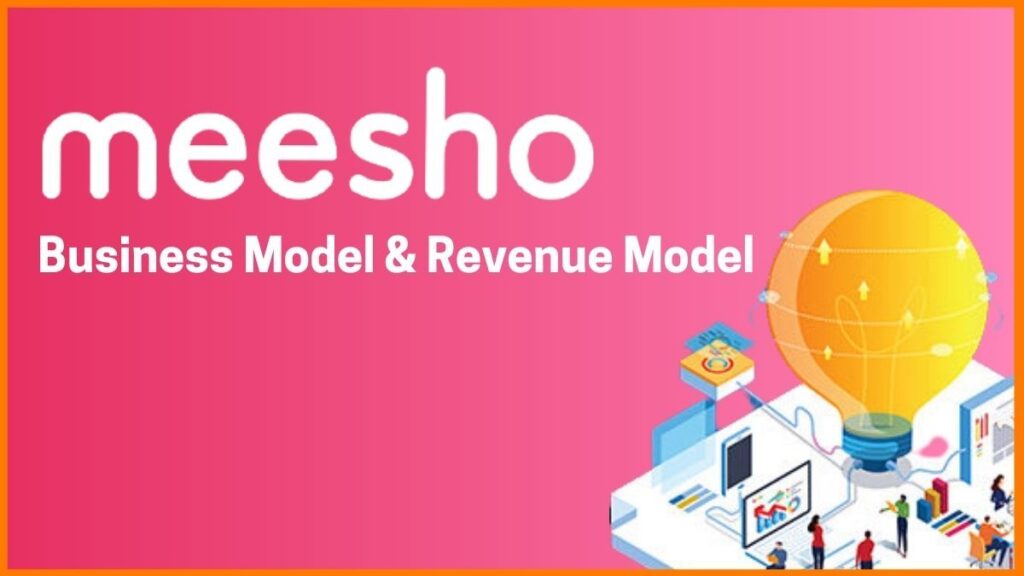 The Concept of Meesho is very Unique and attractive. Company comes up with the reselling business concept where people can earn from this by working from home. They just need to resell its product to their relations or any other person by adding their commission.
Company takes 0% Commissions from sellers so that sellers can sell their products at very cheap prices which helps resellers to sell the products by adding their commissions.
But The question is if meesho takes 0% Commssions then how does meesho generate revenue?
Meesho Revenue Model
This Company is comparatively new in the e-commerce business, so company is building the trust of sellers and their resellers or buyers right now. But two factors help to generate its revenue:-
1. Logistic Operations – Meesho acts as a delivery partner for sellers which helps to deliver your products to buyers or resellers. With the help of logistic operations, Company is generating some revenue
2. Advertisement – Meesho recently introduces the advertisement option for its old sellers which helps to generate huge revenue, because the customer base of the company is quite good so that every seller wants to advertise their products
So, that the visibility of products getting increased and they can get the high number of orders. Also, the fees of advertisement are very low.
Meesho Products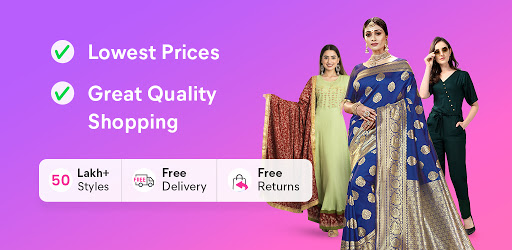 Meesho already has a high number of products. It has over 700 categories you can choose from. More than 1 lakh sellers are working with the company right now.
Some of the main categories Company has:-
1. Women Ethnic – You will find different types of sarees and Kurtis here like Banarasi sarees, cotton sarees, rayon Kurtis, Anarkali Kurtis, etc.
2. Women Western – You will find different types of top-wear and bottom wear here like tops & tunics, Tshirts, jeans & jeggings, trousers & pants, etc.
3. Men – In the menu section you will find the different types of topwear, bottom wear, and accessories like T-shirts, shirts, jeans, trousers, wallet, watch, etc,
4. Kids – In this section, you will find the dresses of boys & girls above 2 years, infants 0-2 years, baby care things, and toys and accessories.
5. Home & Kitchen – This is the main category of meesho and having a high number of products in it. It includes kitchen & appliances, furnishing, décor & organizers, home improvement.
6. Beauty & Health – In this category, you can find makeup products, skincare products, baby care, men's care products, and wellness.
7. Jewellery & Accessories – In this category, you will get artificial jewelry and women's accessories.
8. Bags & Footwear – This is another big category which includes women's bags, men's bags, men's footwear, women's footwear, and kids' footwear.
9. Electronics – Company has a high number of electronics products which include Bluetooth, mobile & accessories, smart wearables, and other accessories.
10. Sports & Fitness – Company introduces this category recently which includes fitness and sports-related products.
11. Automotive Accessories – Newly introduced category includes motorcycle accessories and car accessories.
12. Office Supplies & Stationery – It includes all the products related to stationery like notebooks, paper products, arts and crafts, etc.
13. Pet supplies – This is the last category which contains the different types of pet products.
We can see how many products meesho has, but from where we can download it?
Meesho App Link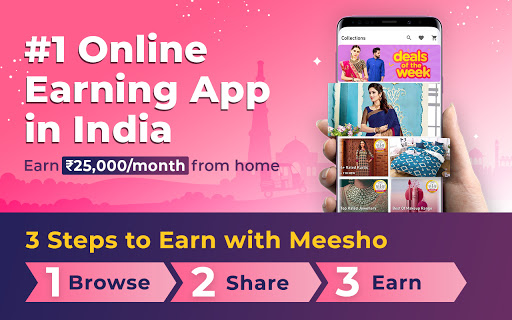 You can Download the app directly from this link.
Meesho Competitors
In Almost all places there are some competitors which we need to compete with them. Some of the competitors are:-
1. Glowroad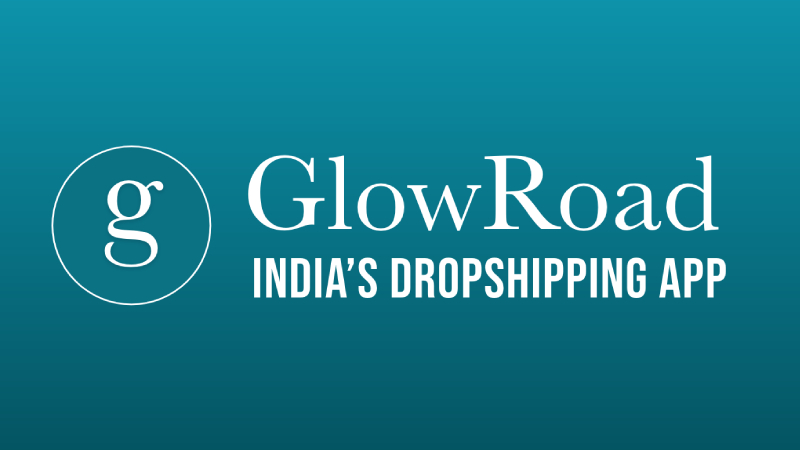 Glowroad has over 10million downloads on the play store. It is the direct competitor of Meesho. Glowroad working with the same business model. The only difference is GLowroad takes some commission from its suppliers or sellers.
2. Shop101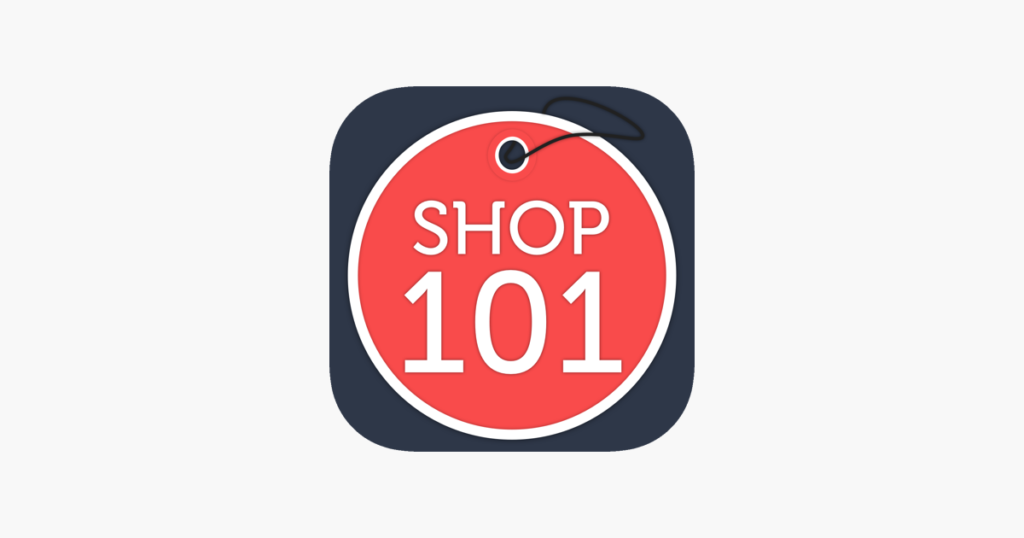 Shop101 is another competitor having 5million plus downloads on the play store. It is also one of the best reselling apps.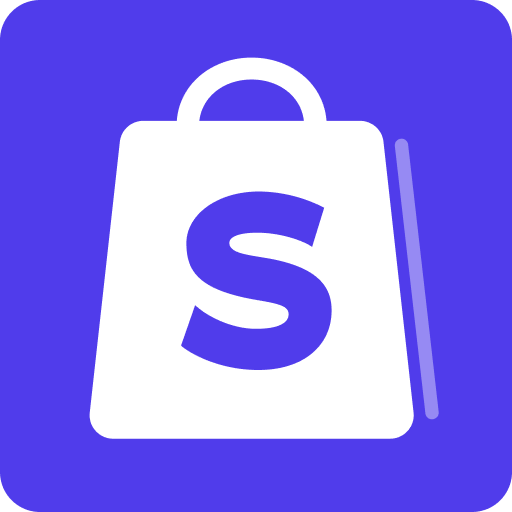 The new competitor of meesho but very impactful. Shopsy is the company launches by Flipkart recently. It already has more products than meesho because of Flipkart convert its already listed product to shopsy with 0% Commission. It may be one of the toughest competitors.
QNA
1. Is Meesho App Good?
Answer:- Meesho is one of the best apps for reselling business. Best for those who want to work from home.
2. What Does earn on meesho mean?
Answer:- Earning with Meesho is very easy. Resellers can share the catalog with their contacts and can earn a good amount of commission by getting orders.
3. Does Meesho deliver all over India?
Answer:- Yes, Meesho is available all over India. You can buy or sell products from anywhere in India.
Go On, Tell Us What You Think !!
Did we miss something? Come on! Tell us what you think about our article on Meesho in the comments section.